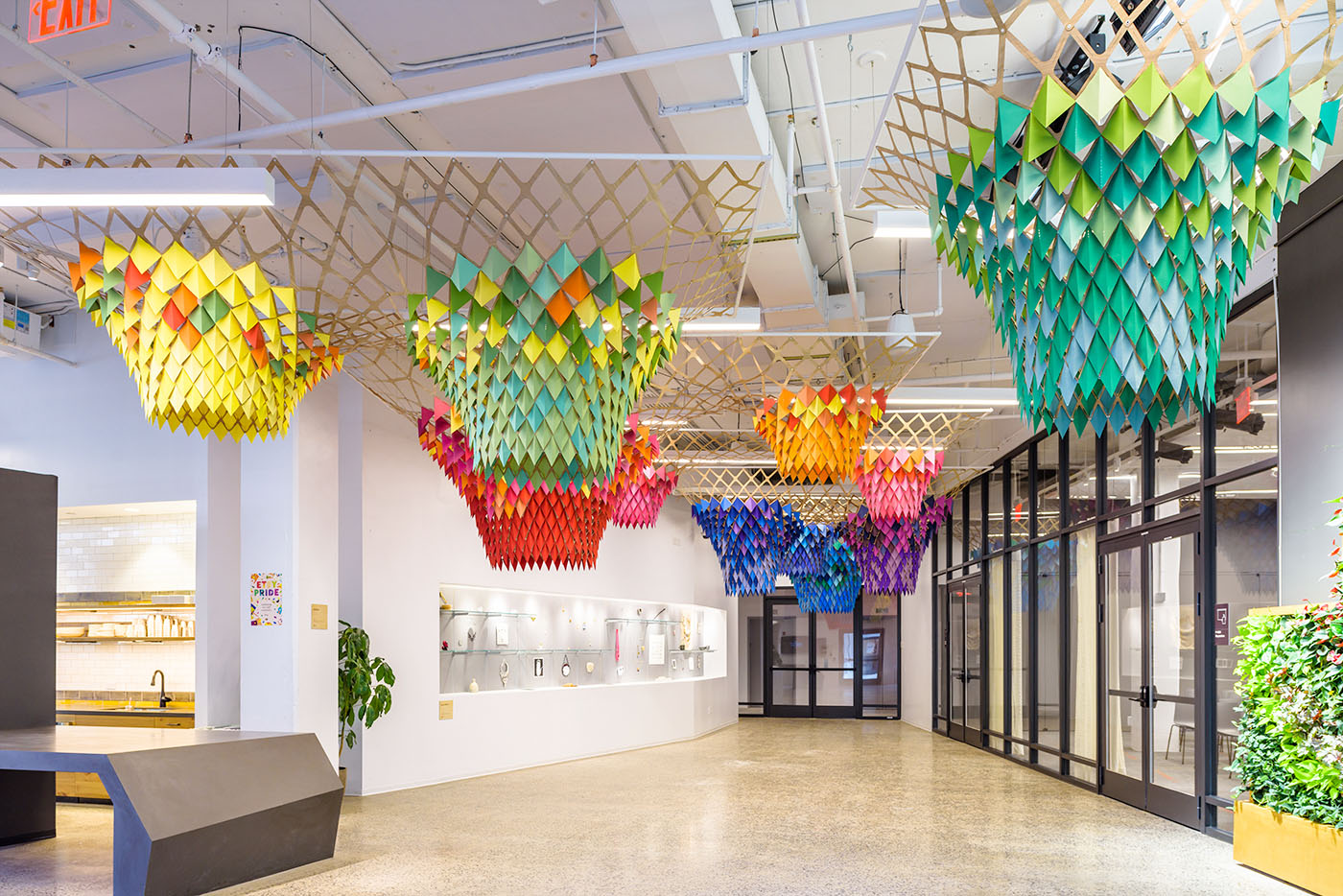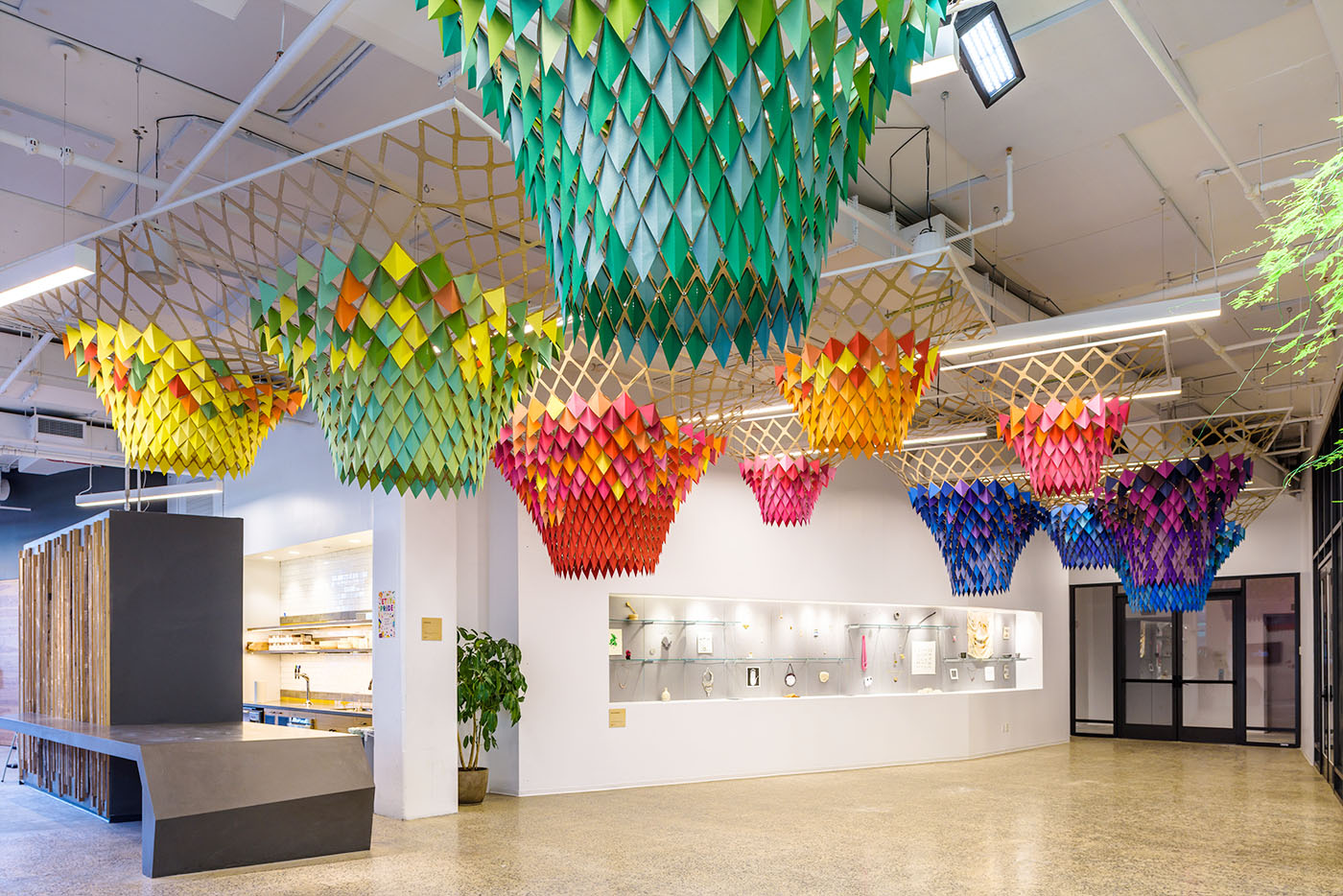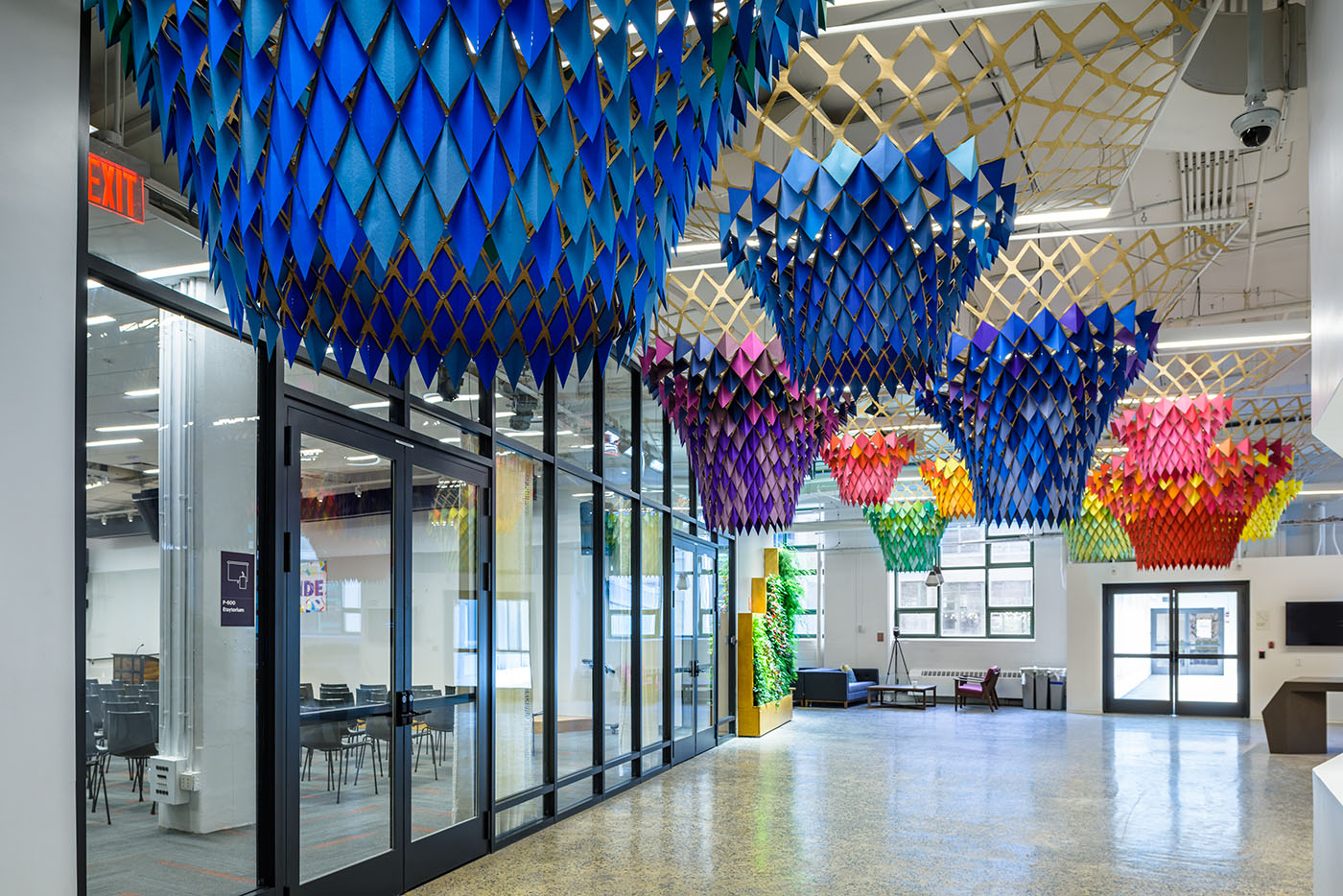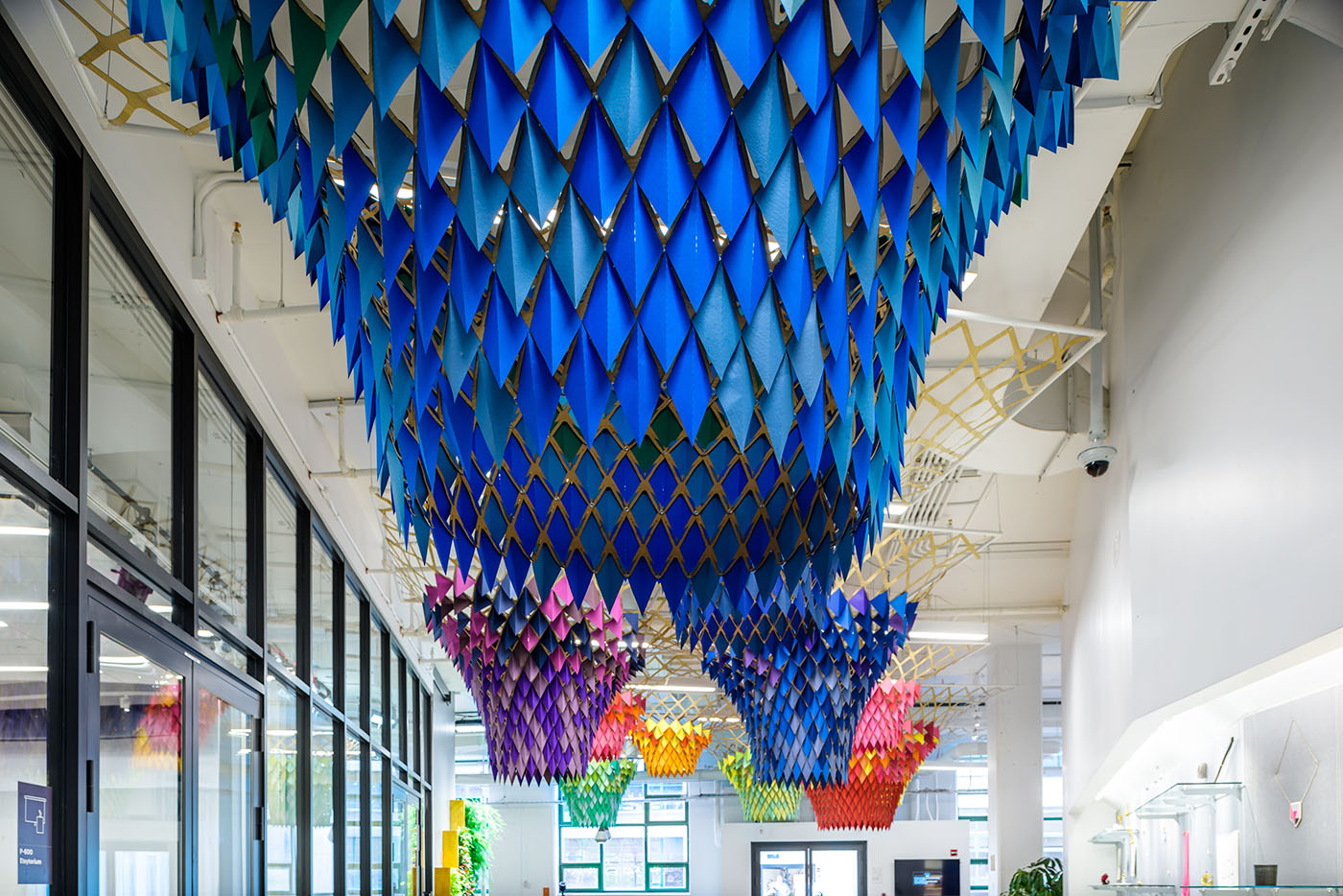 /CLIENT Etsy
/OFFICE SOFTlab
/ROLE Designer + Fabricator
/INSTALL 4 days
/MATERIALS Birch wood veneer, grommets, assorted colored handmade papers, aluminum pipe frames
'Plume' is a colorful hanging installation that fills the public entryway to Etsy's long-anticipated new headquarters in Dumbo, Brooklyn. The installation sits between the Etsytorium (their multi-function public assembly space), greenery walls, and a showcase wall that houses best-selling items on Etsy's online marketplace. In keeping with the greenery that characterizes the space as well as Etsy's commitment to craft and sustainability, 'Plume' is made of all-natural materials such as oak wood veneer and handmade colored papers made from recycled fibers.
Each colorful funnel is first constructed with laser cut veneer web pieces, and then clad in "petals" that were made in a variety of colors to create a gentle rainbow gradient that floats throughout the space. The installation provides a colorful environment to a space that will be used often by large groups of people attending events and activities held in the Etsytorium.
Install photos below - click to enlarge